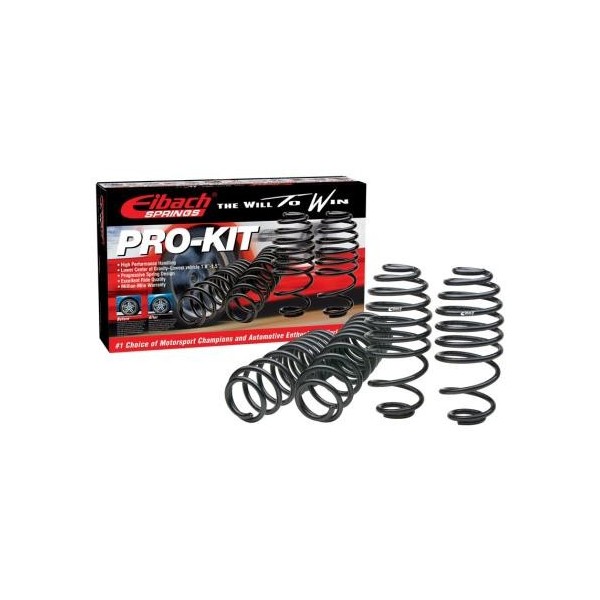  
2014 - 2016 Focus ST Eibach Pro-Kit Lowering Spring
The Eibach Pro-Kit is the perfect answer for most frequently-driven street cars. It´s our legendary spring system that dramatically improves both a vehicle´s performance and appearance.
Ford Focus ST Specs:
Drop Height Front: 1 inch
Drop Height Rear: 1.2 inch 

Pro-Kit lowers your car´s center of gravity, reducing squat during acceleration, body roll in corners and excessive nose-dive under braking. When combined with Plus-1 or Plus-2 wheels and tires, the Eibach Pro-Kit is the finishing touch to a winning recipe for performance.
Technical Data:
Drop Height Front: 1 inch
Drop Height Rear: 1.2 inch 
Spring Rate Rear: 170 - 217 lbs/inch 
Spring Rate Front: 152 - 195 lbs/inch