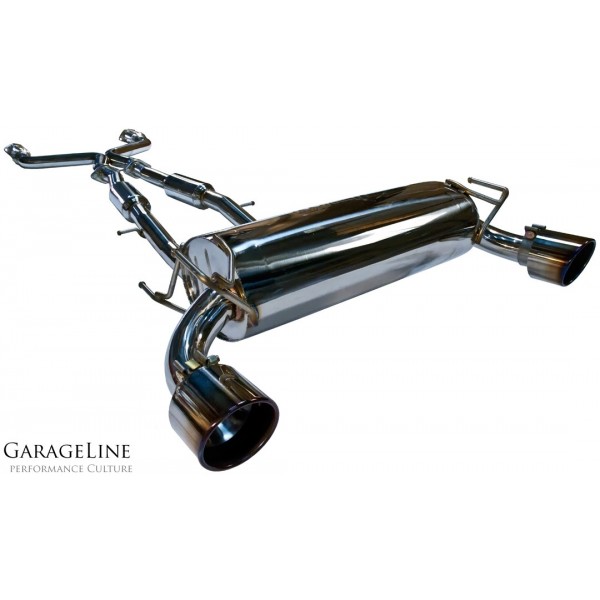  
Garage Line 2009+ Nissan 370z Dual Catback Exhaust
GarageLine 2009+ Nissan 370z Dual Catback Exhaust
GarageLine brings a top of the line Catback Exhaust to the market for the 370z. Made from the 304 Stainless from flange to tip. Welded with percision tig welds and show quality polished finish.
From start to finish a certain design criteria was in place to aid development of this exhaust. The main thing was to accentuate the melodic tones of the VQ Engine. This included using specific fiber steel blend muffler packing and a specific muffler volume construction which played a big part in enhancing the classic VQ engine note. The result was a smooth tone throughout the rev range without the over bearing drone that can be found with small canister mufflers.  
The X pipe is a work of art! The X pipe merge is absolutely a big part of our great sound and phenomenal power throughout the power band. The X pipe allows the exahust gages from bank to bank to be equalize and play right into our exahust sound tone profile.
The Mid-pipes are resonated used to cancel out some of the harsh midtones in the natural engine tone. The size of the resonator, material and placement all affect the sound and the flow. No compromises were made on this part as it is intrigal to exhaust.