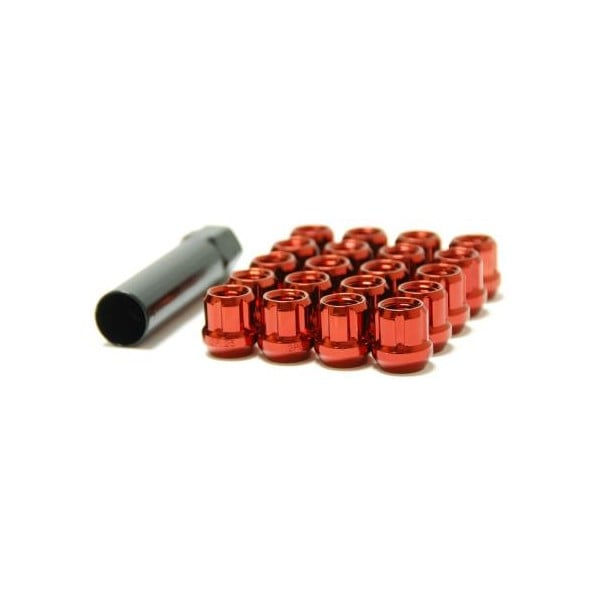  
Muteki Open End Lug nuts M12x1.5 Red
Muteki Open End Lug nuts M12x1.5 Red
Project Kics Muteki Lug Nuts are a must for any high end wheels. Why updrade your wheels and leave your lugs rusted and stock? 
Size
Compact size and shape (20mm diameter x 34mm height) to fit most tuner wheels with small lug holes.
Weight
Lightweight 36g Each nut weight 36g, smaller size than typical nuts at 60g, at each wheel helps improve car driving function.
Strength
Cold-Forged 1008 Steel Made by cold-forged 1008 steel which enables the nut to be made smaller and lighter, but strength to match or exceed other standard nut specs.
(20 pcs total)