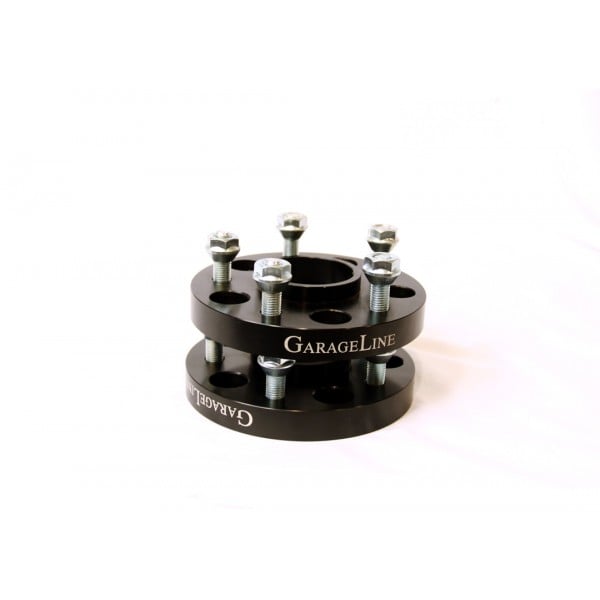  
2016+ Honda Civic Sport GarageLine Wheel Spacer Combo
2016+ Honda Civic Sport GarageLine Wheel Spacer 
Get your 2016+ Honda Civic Sport the aggressive stance you want without the headache out of trying to "figure out" what size spacers to buy. GarageLine's Tested and Proven wheel spacer combinations are guaranteed to fit the OEM wheel and tires. That means:
No alignment or re-balancing necessary
You'll be able to drive comfortably and confidently with the high-quality GarageLine Wheel Spacers installed. Our hubcentric design means that the spacers are CNC machined to the exact size of the OEM wheel hub giving them perfect fitment with no plastic centering ring needed. This gives you a smooth, safe ride at all speeds.
Made from 6061 billet aluminum

Heat treated grade 8 bolts to ensure durability and longevity

Black Anodized to prevent erosion from the elements
Installation is simple! If you can install wheels, you can install our wheel spacers!
Fits:
2016 Honda Civic Sport
2017 Honda Civic Sport
2018 Honda Civic Sport
2016 Honda Civic EX
2017 Honda Civic EX
2018 Honda Civic EX